meet our team
Dade Brantley, Executive Director
Since he was a sophomore in high school, Honey Creek has been Dade's spiritual home. His wife and children also have deep roots at this holy place and call it their spiritual homes as well. Growing up in Brunswick, Georgia, Dade could always get to The Creek with ease. He has participated in New Beginnings, Happening, Vocare, Cursillo, parish retreats, vestry retreats, and has lead numerous other youth and adult events. Hospitality is Dade's ministry, and he loves serving the Honey Creek family on campus as Executive Director.
Elizabeth Swords, Summer Camp Director
A Savannah native, Elizabeth attends worship at St. Michael and All Angels Savannah and first served on the summer camp staff in 2015. Swords graduated from Armstrong State University in 2017. Swords said "Honey Creek summer camp is an experience like no other. In my opinion, it is the best place on Earth. Each year camp is a bit different but the feeling of community, love, and God's presence never changes. I have seen and felt God all over campus, from the Frisbee games to the dining hall conversations to worshiping in the chapel and singing Honey Creek music. I never expected to love a job or place as much as I love Honey Creek, but with everything that happens during summer camp how can I not?"
Carolyn Middleton, Office Manager
Carolyn has been with us since 2009. She is the warm and caring voice that answers the phone, and welcomes guests when they arrive. A grandmother of five, she and her husband Jerry love camping.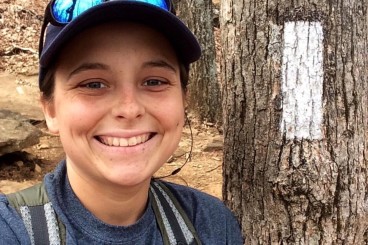 Sarah Youngner, Landscaping/Maintenance
Sarah's favorite place in the world is anywhere outside. Growing up in Coastal Georgia, Sarah knows a thing or two about the low country. A lover of hunting and fishing, and skilled in home repair, Sarah says she's in Heaven at Honey Creek. When you see her on campus, introduce yourself...you won't regret it.
WANT TO JOIN OUR STAFF? Apply now FOR THE FOLLOW OPPORTUNITIES: